Learn About the Jupiter Elite Hardscape Team Today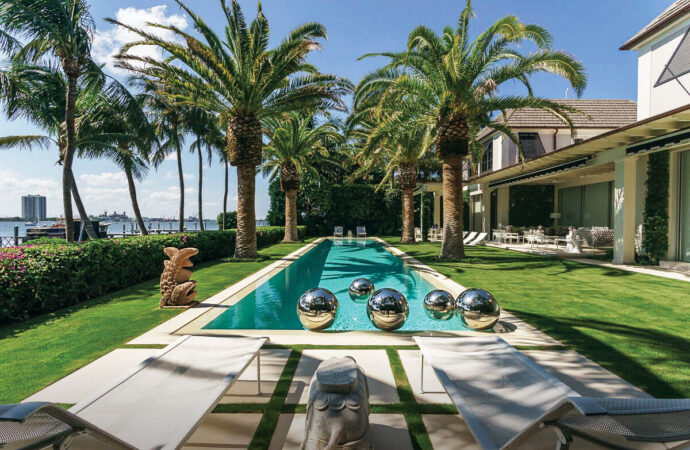 Experienced and licensed hardscape contractors are essential if you want your outdoor spaces to look amazing. Jupiter Elite Hardscape Team's team can help you achieve a lasting, beautiful, and durable result. With the best materials available, we can help you achieve the look and feel you desire for your property and, more specifically, in your outdoor living space, so you don't have to worry about anything when just sitting and enjoying the area. Each member of our team works hard to ensure that each space is unique and won't repeat itself as it is customized based on your preferences. You can enjoy your space for many years, as durability and longevity are part of our worries. 
We want to make sure you have the best experience possible, so we'll be there for the whole process of planning and building as requested and needed. If you don't know where to start but you are confident you want to work on your outdoors, you can just request a general residential or commercial hardscapes service, so our team guides you through every step and provides all the related information.
That being said, no matter where you live or how large your outdoor space is, our team will provide the best possible service to ensure that everyone enjoys it. This is not only possible in a garden or patio, but any space can be done as long as it is outdoors where the hardscape belongs to. We will evaluate your space and design a plan that enhances its beauty. As long as you're willing to allow our team to visit, the first visit is free and allows us to provide an accurate estimate for everything that needs to be done.
Many people have difficulty finding qualified contractors to help them with their outdoor design. Hardscapes can be complex and require many elements as well, so they can quickly collapse or be damaged if they aren't installed properly. Some contractors have more experience with certain types of hardscape features or installations to get the best results as well, so it isn't a matter of having a general contractor but finding someone who knows what they are doing. 
In our company, all the necessary specialists are brought in and assigned to their respective areas. If you ask for one, the specialist will be the one responsible for the project and ensure the specific design and request are fulfilled beyond your expectations.
We know how difficult and time-consuming it is to build patios and pergolas and pool decks or just work on any hardscape feature. As the project grows or includes more elements and features, we have contractors that can help you with everything.
You can rely on our skilled and experienced contractors to help you with any feature you need and want, so make sure you let our team know every detail and what you need. We guarantee that your final design will be unique after we have inspected your outdoor space.
What We Do for You in Every Aspect
We strive to be trustworthy contractors that you can trust and rely on for any hardscape feature.
High-quality materials are important because they provide the longest durability and life span for hardscaping elements. These materials can also be a concern for clients as they may affect pricing and final costs. We guarantee that these materials will be affordable, so you won't have to spend a lot.
Our team is able to offer new perspectives and options for hardscape design. We are always expanding our services to ensure that we offer the best possible solutions for your design problems. Contact us at any time to discuss your outdoor living space.
Below is our list of additional services:
Here is a list of our services you can get at Jupiter Elite Hardscape Team:
---