Expert Lawn Services in Jupiter, FL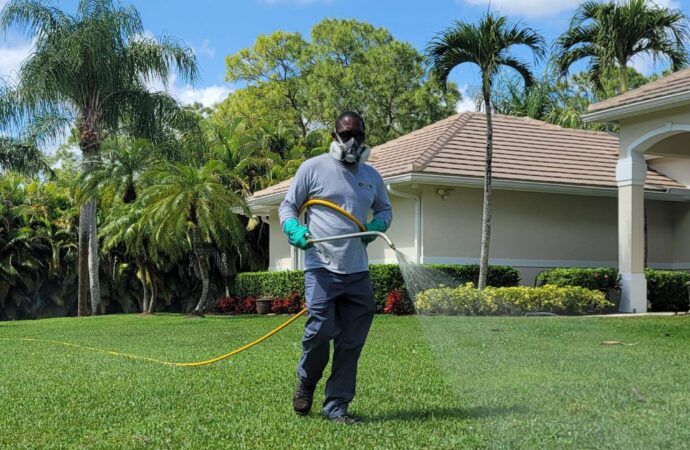 Do you need assistance with maintaining your lawn? Perhaps it needs to be mowed, fertilized, mowing and edging, bug treatment, trimming, Irrigation System Repair, or others. Don't have the time of day to get the job done? Lack of resources to allocate to care and maintain for your lawn? Perhaps you are not even sure of how best to care for them.
Don't worry! That is exactly why we, Jupiter Elite Hardscape Team, are extending our lawn services to you! There is no project too big or too small for us. So long as you let us know your needs and requirements, our team can get right on it. How rude of me. Have I yet to introduce our team? Our team consists of highly trained professionals who are capable of supporting you with your landscaping needs, this includes Lawn Services! Communicate to us your ideas or visions for your lawn so we can have a rough idea of what you expect out of our Lawn Services. You may also include your budget allocation to the project.
Our team members who are experts in lawn maintenance would be more than happy to support you here! If you do not know which services your trees need, our landscapers would be more than willing to have a consultation session with you to understand your lawn's condition. If you are unsure of your lawn's status, our landscaper can also travel on-site to examine it for themselves. Then, they may also recommend you the proper services and attention which they feel your lawn needs. We would like to stress the fact that you, as a client, have the power to control the project.
We will not dictate in any way. Our team of professionals will merely provide you with some advice and feedback, but that is all. You may choose to take the advice or go ahead with whatever service you see fit for you and your lawn. We will only carry out the services once we receive approval from you to proceed.
Below is our list of additional services:
Here is a list of our services you can get at Jupiter Elite Hardscape Team:
---