Hardscape Services for Juno Beach Residents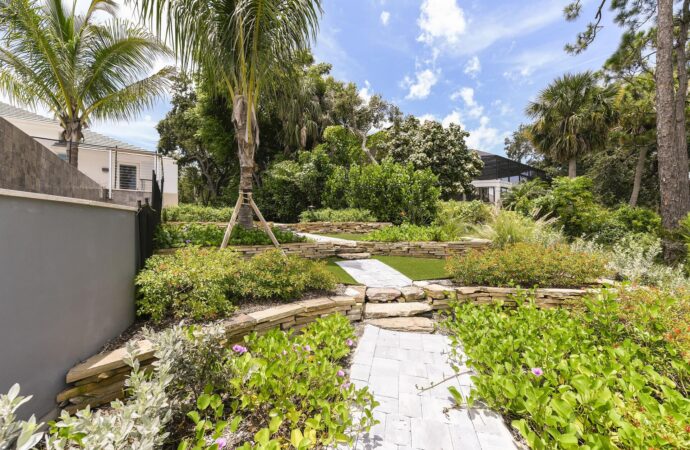 Do you want to build a new outdoor firepit? Maybe you are trying to bring a brand-new design and atmosphere to your outdoors. What about a kitchen so you can spend time with your family and friends without having to be outdoors preparing all meals? Our team at Jupiter Elite Hardscape Team can help you with these features and more by providing hardscaping services in Juno Beach and nearby areas.
We aren't limited to those quite close to us. Instead, we're open and excited to help you, even if that means driving for an hour or more to the location so you can have a stunning, durable, and long-lasting hardscape design in your outdoor living space.
As hardscape contractors who have been working in the industry for over 15 years, we are able to guarantee the best results regardless of the specific hardscape feature you request for your outdoors. Including outdoor kitchens and firepits, which most contractors in Juno Beach wish to run from as working with those features in the city can seem simple but takes more time and work than you could guess for two main reasons:
Outdoor kitchens and firepits shouldn't involve more work. They should be easy to maintain and be ready whenever you choose to use them.

They need to withstand different weather conditions, including the regular sun and rain, regardless of being under a pergola or space where they are supposed to offer shade to the owner.
In our case, we love working with those features to guarantee a clean and reliable result that won't bring any problems in the short and long run. Instead, you get the chance to have all the features you want and the full design of your landscape for decades and with little maintenance.
The goal is to make sure that besides being stunning, the design and all features are durable. Otherwise, there's no point in adding more elements that don't bring any benefits your way.
Therefore, feel free to contact our hardscape contractors, and we will be more than happy to assist you in the process regardless of the size of your outdoor living space and the specific design you want for it.
Is There Any Recommendation We Can Give You?
Always go for the option that makes you the happiest, but without forgetting what you need and can afford.
We know you probably have many designs and features in mind, but not all of them will be done when you think about the space and how your patio or outdoor space is. Some limitations apply to, for example, pool decks and water features. For other spaces, everything will be fine as long as they are built and installed accordingly.
Our team will help you in this process and make sure you're satisfied and happy with the final design so you don't have to worry about maintenance, repairs, and problems that could arise from hardscape features that aren't appropriate for your space. Leave it to us and get the perfect space.
Below is our list of additional services:
Here is a list of our services you can get at Jupiter Elite Hardscape Team:
---