Hardscape Services for Hobe Sound Residents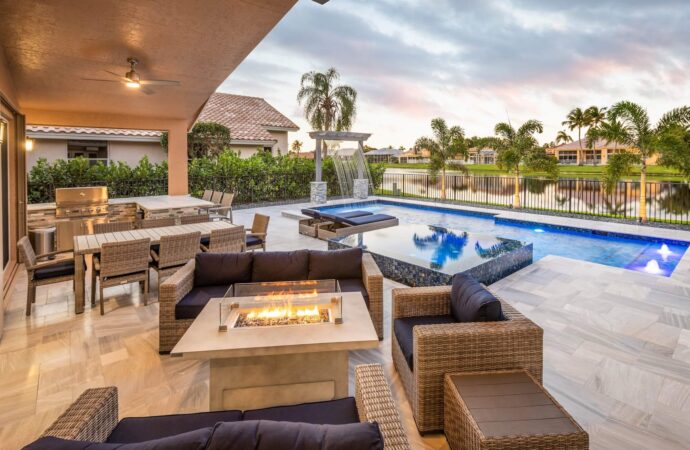 Most of the time, homeowners and business owners have a hard time finding reliable and qualified hardscape contractors in Hobe Sound for two main reasons: they are not in the city, or the "professionals" end up being individuals trying to get money from these services yet don't deliver what is promised and needed.
Fortunately, our team at Jupiter Elite Hardscape Team is available for every resident and business in the area. We have been working hard to expand our services and ensure you and everyone else are able to get the most out of the investment you are choosing when trying to go for hardscape features and everything they entail.
Unlike other "experts" in the city, we will guarantee that you're happy and satisfied with the result while guaranteeing that it will last over ten years with very little maintenance and only a few repairs and, if possible, none.
To guarantee this, we have to start by knowing you and understanding what you're trying to achieve and get from this project and the work you will put into the design and your outdoor living space. Hence, when you call us, our team will go over different questions that will allow us to have a better idea of what you need, want, and don't want or need.
It is important to know what you want whenever you're tackling one of these projects. However, people tend to forget that if they don't let us know what they dislike, we won't be able to avoid adding those elements as part of the design whenever they request one.
Of course, if you are reaching out for a specific design, you have in mind or a feature you want to install as part of hardscaping and outdoors, we will know what you are expecting from this design and project almost right away.
While we work hard to go over all the details, we know some homeowners and commercial business owners don't have that much of a clear idea of what they want. Sometimes, you may just want to request a full service and design so you can have a stunning outdoor living space from scratch, yet you want to leave the entire task and project to experts who know what's best.
If this is the case and you need us to go over all the elements, allow us to go over this process that varies a bit from the actual one when you reach out to have our contractors build a specific hardscape feature:
Once you call or reach out to us, we will go over the space and dimensions of your outdoor living area.

We will design every corner based on your preferences and needs by informing you of several hardscape features available.

We will consider what you like and don't.

Bring an entire design with an estimate regarding every piece and corner of the project so you know what we will be adding and how it will look.
From there, you only need to approve the project and wait for our team to handle the entire construction and installation.
Below is our list of additional services:
Here is a list of our services you can get at Jupiter Elite Hardscape Team:
---