Expert Landscape Design & Installation Contractors in Jupiter, FL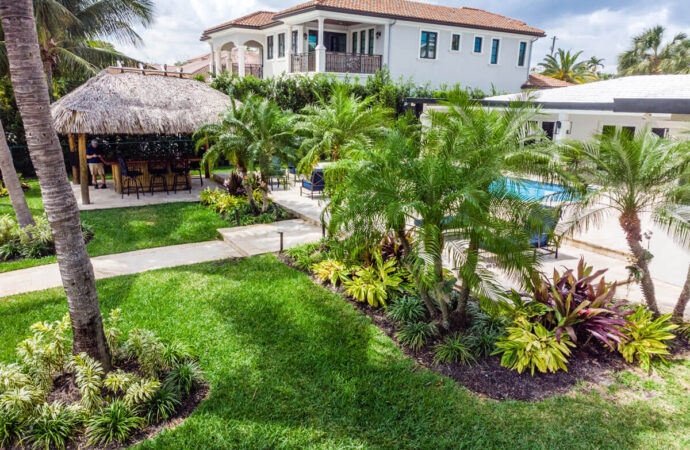 Do you feel the urge to have your landscape redesigned? Well, there are loads to consider before hopping into that sort of project. After all, your landscape is the main story, it gives passer-by's, your neighbors, even your visitors a whiff of the kind of person you are. It can be highly inaccurate, but then again, so are most first impressions.
Let's get into it then. To redesign your landscape, you must first consider the current landscape you have. There is surely some part of it which you love and some part which you don't. In this case, you can keep the setup that you love, and only focus on the area which is not to y our liking. By doing so, you are decreasing your scope. Next, you would need to have a budget allocated to your landscape design project before you can dive in. You may also want to consider your home design when designing your landscape. Your home is anyway the centerpiece of it all.
Unsure of whether you can handle the entire project by yourself? Maybe you aren't so keen on your designing skills or decision-making skills? This is exactly why we are extending our services to you! Introducing, Jupiter Elite Hardscape Team. Our team consists of highly trained professionals who are capable of support you with your landscaping needs. Communicate to us your ideas or visions of how you would like your landscape to turn out. Also, include your budget allocation for this project. Then, our team will get cracking on some design proposals for you to choose from. 
Before you decide, we will also explain to you the reasoning behind the concept of each design. If there are no designs which meet your expectation, let us know and we will have our designs refined accordingly. Take your pick on which landscape design to bring to life in your very own yard! Once a design has been confirmed by you, we will immediately dive into your landscape project.
Below is our list of additional services:
Here is a list of our services you can get at Jupiter Elite Hardscape Team:
---