Hardscape Services for Tequesta Residents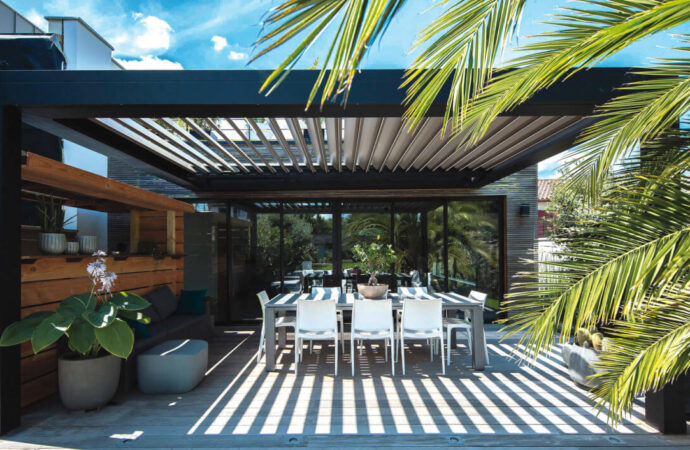 If you are considering some hardscape features for your outdoor living space, or maybe you decided to finally give up on your plants and flowers alone and include more elements, then we are here to assist you through the entire process. Jupiter Elite Hardscape Team can bring you all the necessary materials and experts who will assist you in the process and ensure you have a clean and unique outdoor space that will be the envy of your neighbors and everyone in the area or any place in Tequesta.
One of the main options or features we can build and install for you include everything related to outdoor kitchens and firepits. Those two options are often neglected by hardscape contractors due to the difficulty of ensuring they not only look stunning and beautiful but are also durable and long-lasting regardless of weather conditions and among of use.
Most people in Tequesta consider them essential if they want to spend time with their families and friends outdoors. However, not many contractors want to take on the challenge due to not only the regular weather conditions but also the unexpected ones such as storms or hurricanes.
There are limits to what can be done, but our role is to ensure that, for the most part, your outdoor kitchens and firepits are able to last for decades or several years until you need to repair or replace them.
With this in mind, every single one of the hardscape features we install or build for you outdoors can be handled by our team, so we ensure quality and aesthetics over everything else. Remember, we will build or install anything you need regardless of the space available as long as the feature you want is possible within it.
How Much Can Our Team Do for You?
We go beyond the simple and very known relationship between clients and contractors. What does this mean? We will make sure you have assistance and help through the process of choosing the elements and materials and planning the entire design. Therefore, you can rest assured that our qualified and skilled contractors will:
Go over the details regarding your project so we can understand what you want and need.

Bring different options to the table if you don't know what would be the best for your space.

Work around your budget and establish one if you haven't had the time or help to do so.

Ensure you get a design and estimate before you decide to get the project done by our team.

Wait for any changes and upgrades you would like to make to the project.
Working on your outdoor living space needs to be carefully done if you want the latest and most unique results. Therefore, we will take the time to go over each of the steps if needed and ensure you're able to get the most out of your money and resources. Therefore, make sure to contact our team, and we will be there for you.
Below is our list of additional services:
Here is a list of our services you can get at Jupiter Elite Hardscape Team:
---