FREE Hardscape Services Quote for Jupiter Residents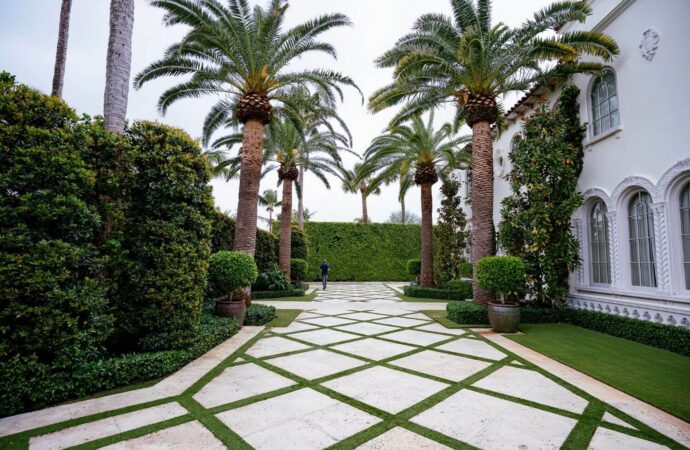 The job of our professionals at Jupiter Elite Hardscape Team is to make sure that every resident has access to the best hardscape services, so they don't have to worry about quality, durability, and the stunning result they want to achieve for their outdoors. Our contractors and staff are licensed and qualified in more than ten features and elements for outdoor living spaces. We know how to work with patios, driveways and walkways, and much more every day. If you need us, we can design, plan and install them or build them for you as it is requested or needed in your outdoor living space, which should be customized and designed based on your preferences.
We understand how hard it can be to find reliable professionals who will provide top-quality services without making people spend more money in the short and long term. We want homeowners and business owners alike to be able to reach us to get access to professionals that can not only promise the best but also deliver on their promises and guarantee a result that is either the expected one or beyond.
All inquiries will be answered by phone, email, and in person. Based on your request, we will send you examples of our work or show you how we work along with some of our contractors.
If you have a clear vision for your outdoor space, we can assist you with outdoor landscaping and bringing the idea to life while designing and planning. We can help you with outdoor landscaping if you have trouble making decisions or don't know what to do.
Our Team Is Always Here to Help
Our hardscape services are not limited to a single feature. Our team can work with residential and commercial owners and bring all the designs they need and wish for. This means that you don't need to feel limited in how we can help you or if we are willing to work with your outdoor space. We can take care of any outdoor space in the city and nearby areas, so just worry about how you can get in touch with our qualified company for all your hardscaping needs.
We need to talk with you about your project in order to get started. Also, we would like to come to your property for a scheduled visit. We will see the space and determine what it will take to create a design and an estimate. Everything will be included in the first visit, and it is for free.
You can request a specific hardscape feature or even a complete outdoor design. No matter what your request is, we can help you by calling, emailing, or visiting our office.
We only use the finest materials. Each of our contractors is well-equipped to ensure that you get a result that lasts. We encourage you to provide as much information as you can so that we can send you an estimate that is either the final price or close to it or work with our team to get all the details of your space.
Below is our list of additional services:
Here is a list of our services you can get at Jupiter Elite Hardscape Team:
---