Expert Stonescape Design & Installation Contractors in Jupiter, FL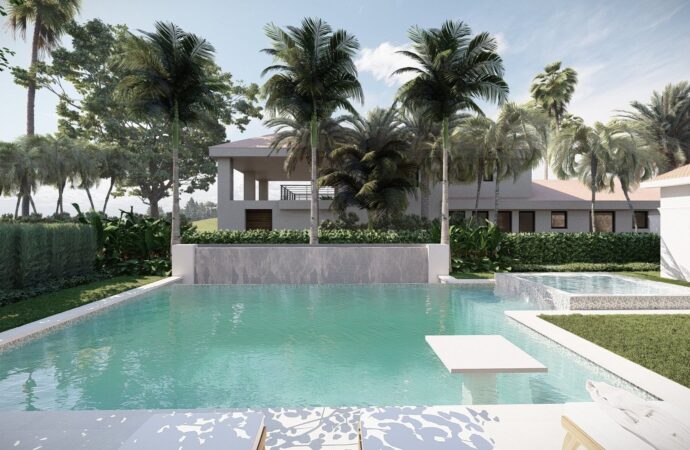 Are you interested in adding stonescaping to your current landscape? Did you know that there are many kinds of stones to consider when venturing into stonescapes? Examples of stones are Granite, Sandstones, and Decorative Gravel. Different kinds of stones can bring different feels to your landscape. The usage of stone types may differ based on the use case of the structure.
Granite can be found in many forms, ranging from dust to boulders. It is most commonly used for stairs, wall retainment, and driveways. They can withstand high temperate and is therefore the best choice to consider if you are interested in building yourself a firepit. Sandstones, however, are soft and can be cut into different shapes. It can be used for stairs and gardens. Decorative Gravel is one of the most used stones when it comes to outdoor landscaping designs. It is also the most inexpensive stone options, although limestone chips and black lava rocks would cost you extra. These gravels can be spread across wide areas, causing different kinds of effects.
Unsure of whether you can handle the entire project by yourself? Maybe you aren't so keen on your designing skills or decision-making skills? This is exactly why we are extending our services to you! Introducing, Jupiter Elite Hardscape Team. Our team consists of highly trained professionals who are capable of support you with your landscaping needs, this includes stonescape considerations! Communicate to us your ideas or visions of which structure or landscape component you would like to have stonescaped. Also, include your budget allocation for this project. Then, our team will get cracking on some design proposals for you to choose from.
Before you decide, we will also explain to you the reasoning behind the concept of each design. Take your pick on which stonescape design to bring to life in your very own yard. Once we have agreed on the design, our team will immediate dive into your stonescaping project.
Below is our list of additional services:
Here is a list of our services you can get at Jupiter Elite Hardscape Team:
---