Hardscape Services for North Palm Beach Residents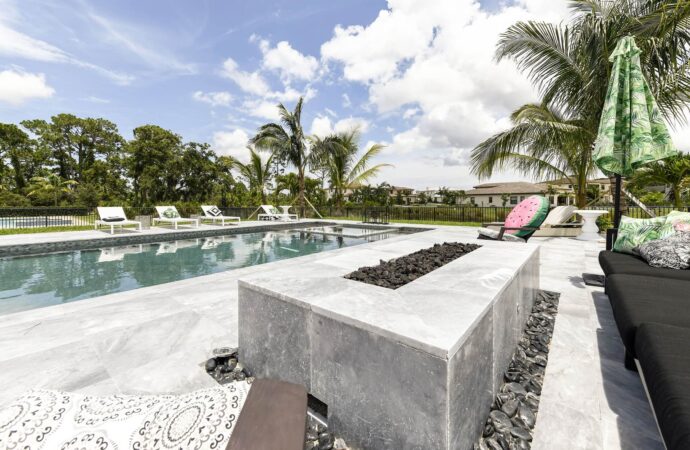 When looking for qualified professionals in North Palm Beach, our company, Jupiter Elite Hardscape Team, is right here to serve you. We are experienced and licensed contractors who are able to design and build any hardscape feature you need or have in mind and even bring more elements as they are needed in your outdoor living space. This includes landscape lighting and even pool decks, along with their furniture and other elements to complement your outdoors.
Unlike other companies and hardscape contractors in the area, we are against offering a simple service. If we want to make sure you're happy with the design and result, we need to go beyond what we're able to help you with. Therefore, you are free to request anything related to hardscape, either if it is a single feature you want and need us to install, or if you need our team to design a full outdoor living space in a residential or commercial property.
We will make sure to listen to your request, work around any needs you may have, and ensure you don't have to spend more than needed on this project, as we understand that hardscape can end up being quite expensive for some homeowners and business owners.
Therefore, leave it to us, and rest assured your project and outdoors will be more than stunning and durable at the end of the day.  
What We Can Build for You in North Palm Beach
Besides your regular hardscape features, we are able to deal with an entire design for your outdoor living spaces. This includes reaching out to our team and requesting us to assess your residential or commercial property so we can change it and bring a brand-new design.
Many people and clients that contact us have a brief idea of what they want or need in their outdoors. We are able to provide all the guidance and assistance needed to come up with a full design that will enhance every corner of your outdoor space.
The idea is to go over the space you own or are in charge of. From there, we will consider all dimensions and existing hardscape features, if there are any, and work around the elements you want to include and those you don't want to our contractors; remember what shouldn't be included in the entire design.
Once we have a design, it will come with a specific estimate you will need to approve for us to start working in your outdoors. Remember that any changes and additions are better to be mentioned before we start so we can accommodate them properly and include the extra price for them or remove them based on some features you may not want for your outdoors.
Feel free to contact our team in the city for a full design regardless of the outdoor living space you have, or reach out to request the installation or construction of other features such as outdoor kitchens, pergolas, walkways, driveways, outdoor firepits, and much more.
Below is our list of additional services:
Here is a list of our services you can get at Jupiter Elite Hardscape Team:
---