Jupiter Elite Hardscape Team Services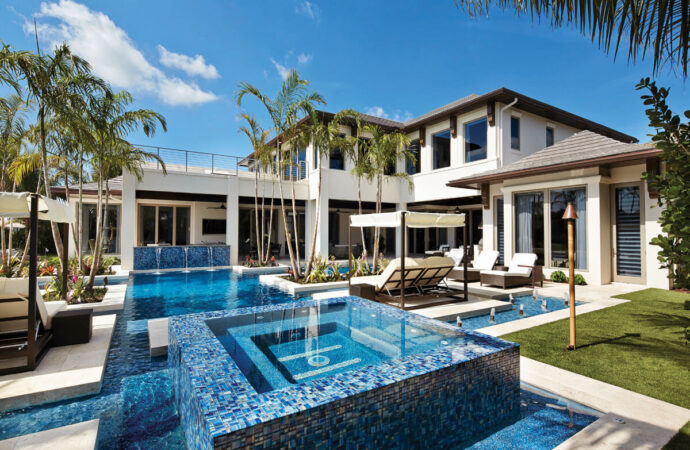 When you're looking for the perfect contractor to do your hardscape project, it can be difficult to find someone truly reliable and experienced if you go to Google or scroll down on your social media since all of them promise you something unique and perfect, but it is hard to prove this and check whether they are lying or not. Also, we are certain that you are seeing too many choices that are confusing you and making it difficult to decide whom to hire. Jupiter Elite Hardscape Team will be one of those options on your list, and as a company that has been operating for over 15 years with the perfect contractor, our team wants to show you the results of our work and not just talk about our skills in hardscape design.
When you call us, we will go over the details regarding our contractors and how capable they are, but we will not only be able to show you how we can help you with your hardscaping needs but also allow you to visit previous open spaces and workspaces that we have used so you can see the results yourself and have a good idea of what we're capable of.
We care about the person who will be handling your project and how they do it. This is a different approach than other local companies. We make sure each member of the team is well-trained to handle any job. However, we have assigned a contractor or specialist for each service. This does not necessarily mean there will be only one contractor.
However, you will have at minimum two specialists for each service to ensure the best possible result and all the skills and experience required for the feature or design you require.
We will send skilled contractors to build a deck or pergola for your outdoor space. This is a significant advantage over other contractors who may specialize in different hardscape features or offer multiple solutions and services simultaneously.
We can help you find professional hardscaping contractors who offer complete services in design, construction, and maintenance. To ensure you get the best possible results, we will work with every contractor to ensure that each is properly handling the elements of the project.
You Only Need to Choose & We Do It All
Any job that requires hardscaping can be done by us, as our team is well-equipped and prepared to bring all their experience and skill to the game. We are trusted by many homeowners, and we feel confident in our abilities.
We are committed to providing solutions that work for everyone. We offer many services to make sure you get the support you need and deserve to ensure that your time and investment are not wasted.
Our job is to ensure that you are happy with all the hardscape features and all designs we will create for you. This will allow you to reap the benefits of all your time and money spent on this addition to your home, building, or property.
Hardscape Contractors of Wellington will take care of all the details and ensure you can be satisfied and happy with the result at the end of the day.
Below is our list of additional services:
Here is a list of our services you can get at Jupiter Elite Hardscape Team:
---