Hardscape Services for Palm Beach Gardens Residents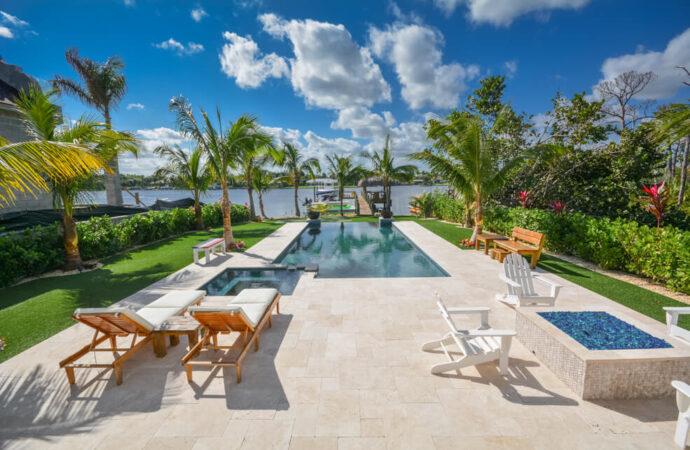 At Jupiter Elite Hardscape Team, we have been providing the top services in the city and area thanks to how we care about training our hardscape contractors and guaranteeing they are able to deliver the desired result in no time. Be it installing a hardscape feature from zero, building a whole new piece and area, or maybe designing the entire outdoor living space of your property and land, our team is here to ensure you are satisfied and happy as we work in your Palm Beach Gardens property and space.
Part of what makes us the best option in the city lies in how we approach certain projects and what we do to guarantee the result isn't only stunning but also durable and long-lasting, so repairs and replacements aren't needed in the next 10+ years, is our effort in using the highest-quality products and materials while also ensuring each one of our contractors have at least seven years of experience in the industry.
Although time isn't everything, it says a lot when it comes to the experience gained by contractors in this field. You are able to notice how much someone with experience knows compared to someone who just started working in the field. The latter may have the knowledge, but he/she lacks the skills and expertise how to get projects done regardless of the type of feature or appliance to be installed.
That being said, we are able to work with over ten different types of outdoor features to complement or start your hardscaping journey in your property and outdoor living space.
Pool decks are quite popular due to how loved pools are in Palm Beach Gardens and how people tend to choose this feature and element for their landscaping in general. Thus, we have been helping homeowners and commercial owners to include a pool deck that is stunning and makes the pool area perfect for them and all visitors and family members.
We will build the deck from scratch or enhance and renovate it based on your needs and preferences.
Do We Only Work with Pool Decks?
Not at all. We are capable of building outdoor kitchens, pergolas, patios, driveways, walkways, and outdoor firepits, work with pavers, include all water features, and deal with anything related to stonescaping and landscape lighting.
For the last two, most contractors in the area underestimate how essential it is to work with lighting as it enhances the ordinary to extraordinary at night while you get lights that are fixed and installed in the right places all over the hardscape or landscape.
Our job is mostly focused on anything related to hardscaping, but if you request it and need our assistance with some details and elements, we will be more than happy to assist with landscaping overall and ensure you're happy with all the results and how it ends up looking.
Allow us to bring all the services and be the contractors who can make your property look stunning again.
Below is our list of additional services:
Here is a list of our services you can get at Jupiter Elite Hardscape Team:
---