Hardscape Services for Jupiter Farms Residents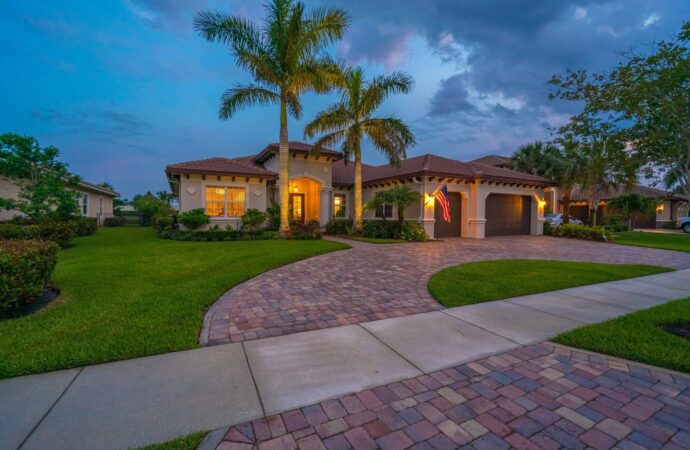 Finding reliable and experienced hardscape contractors for your project usually makes the entire process of installing and building something new in your outdoors difficult. Many companies promise good service, but very few of them are actually able to bring good service and ensure everything is clean, properly installed, and perfectly done to the point of guaranteeing years or decades of use without issues. At Jupiter Elite Hardscape Team, we like to promise the best services and also deliver them. Thus, if you're looking for contractors in Jupiter Farms, we're right here to serve you and bring all the experience and high-quality materials to the game.
Our contractors have been working in the industry for over 15 years, and all of them are capable of handling any type of hardscape feature. From outdoor firepits to pergolas and pool decks, you say the name, and we will make sure everything is in place and ready to be installed in no time.
Our team's job doesn't begin with the installation or construction itself. Instead, we worry about how you may be having a hard time choosing some styles and designs and determining what would be the best for your outdoors. We know there are so many options that it makes people question themselves and have it hard when trying to figure out what to include or not.
Therefore, our hardscape contractors will work around what you want and need and bring everything together to make sure you're happy with the result and won't have any regrets when going over the design and how it looks.
Now, if you have a very good idea of what you want and need, we will work around it and ensure you get the perfect design. However, before that, we need to make sure the project is possible in your space and won't bring any issues to it later on.
How We Can Make Your Outdoors More Beautiful
Working around a different variety of hardscape features is never easy. You need to choose from the many options and figure out what would be better.
In our company, we are able to build and design a wide variety of hardscape features that can be installed on your property. We have been adding more services as a way to cover those needs and make sure you get the most out of the investment and design you're requesting.
From pergolas and pool decks to driveways, walkways, and outdoor kitchens, we can make it all come to life with the over ten different solutions we offer for Jupiter Farms and nearby cities.
That being said, you are welcome to request a full design. What does this mean?
If you're confident about what you need or want to design the entire area, we can offer residential or commercial hardscape services, so you have our qualified and skilled contractors working on your outdoor living space and designing every corner to deliver the best construction and installation for the space.
Just make sure to call, email, or visit us first so we can offer you the best services in the area.
Below is our list of additional services:
Here is a list of our services you can get at Jupiter Elite Hardscape Team:
---