Residential Hardscape Services for Jupiter Homes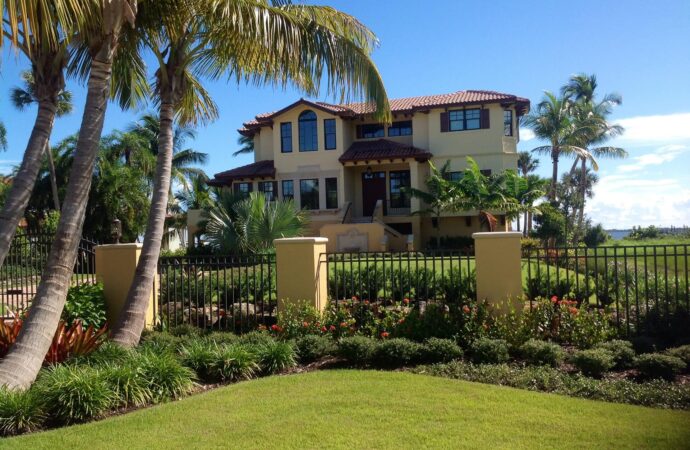 Creating the outdoor space you want will take effort and time, especially because you shouldn't try to work on this as a DIY project. We think it's better to have experienced and reputable contractors assist you with the entire process so you can have a clean, stunning, and durable result that won't cost you more in the long run. There are limits to what you can do outdoors on your own, or what you know and how you can accomplish it, or if adding more is possible or not; it is not as simple as placing anything you want. Experts can help you with this process and bring it all together. Jupiter Elite Hardscape Team provides residential hardscape services.
As a company with over 15 years in the industry, we have worked to improve our services and guarantee that everyone is able to get the final and stunning result they want for their homes, as this allows you to have a team of licensed contractors on your project, ensuring that you are able to get the desired results.
The hardscape is more difficult than the softscape. The latter is the area that includes plants, trees, and flowers. Simply put, softscape is the art of placing plants in the right spots and creating harmony between all the soft elements. This will ensure a pleasing aesthetic result and a well-designed landscape.
Hardscape is a complicated project comparison that requires you to design, implement and bring new materials. This is what most people notice about hardscape, and it isn't something you can usually install, and that's enough. This can prove difficult if you don't have enough knowledge about the limitations of elements or aren't able to find the right people who can help you. 
Water features are particularly difficult when you're working with them as they can bring consequences and more details to deal with for a good result. They are still preferred by homeowners who don't have to worry about finding the right people to do the job and ensuring the end result.
Jupiter Elite Hardscape Team will handle all aspects of the project. Our team includes licensed contractors as well as hard workers who will ensure that you get a beautiful result that does not negatively impact your property in the long- and short term.
We know that homeowners want the best outdoor spaces. We can help you navigate this process and tell you what we can do to prevent any future problems and how we can bring your vision to life by adding some features that will complement it and bring everything together.
Some spaces are larger than others. It can be hard to know what should and shouldn't be in which areas. We will help you navigate each step so that you don't feel overwhelmed or disappointed by the final result since hardscaping and our service is all about assistance, not only bring you the materials and do the labor job but also offer all recommendations and advice regarding what's better o not for your outdoors. This will ensure you don't regret your decisions and can just focus on enjoying the result.
Homeowners Will Need Us & We'll Be There
We will help you review the process, assist with designing spaces, and make decisions about what features you need, want, or should be placed. While we will remain attentive to your preferences and needs, we will also offer any notes or suggestions that may be necessary, so you don't regret making poor decisions later.
It is important to make a list of everything you want in your space. When working outside, it is important to know what items can be accepted and which cannot, and finally, you should have a final and third list. This will allow us to determine what features we can negotiate if they are not compatible with the overall design or too costly for you.
This will allow our team to get a clear understanding of your needs and help us adjust some elements as needed. We can offer you better guidance and support to ensure that you don't have any problems during construction when you allow us to assess your space once before proceeding with designs and estimates.
We know that there are many details to consider when you're working on your project. We want to make sure that you understand all aspects of the project so that we can help you through this journey.
If you are interested in residential hardscaping, please let us know. We offer a free assessment of your property, which will help you to visualize the project and provide you with an estimate.
What Are the Next Steps?
Once we have all the details received and reviewed the entire list of items that must be completed before contractors take action, planning starts from our side. Decisions are made based on the request you make and what you want.
It is important to have all the information you need to plan and organize your residential hardscape. This includes creating the outdoor space you would like us to work in. If you have any questions or require changes, the design will include a cost estimate. This is based on your budget as well, so even if the project has already begun, we are always open to additional requirements. We will inform you if it is possible, and we will work with you to add or remove it.
Most of our estimates are free, and you can always go back to your decision or negotiate it with us if you are not satisfied with the price. Our team is happy to address your concerns. 
We are always willing to negotiate and will work with you to achieve the best result possible without financial hardship.
We can accommodate specific needs. Perhaps you already know what you want in your space. Sometimes, you may not be clear on what you need or want. We are available to meet with you and go over the options.
Below is our list of additional services:
Here is a list of our services you can get at Jupiter Elite Hardscape Team:
---